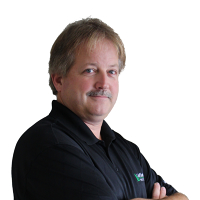 Kevin Wildman
Mortgage Loan Officer
NMLS# 168184
Direct: 616-805-5807 x-100
Cell: 616-481-2232
Fax: 888-924-0695
5500 Northland Dr Suite J
Grand Rapids, Mi 49525
At Your Service
They say that no one really cares about how much you know, until they know how much you care. I hold that saying as a staple in the way that I operate my business. I have lived my entire life here in West Michigan, and I wouldn't have it any other way.
For over 12 years I have had the privilege of helping clients and their families purchase homes, and every day I get the satisfaction of making long lasting friends as well. Whether I am closing loans or coaching my daughter's basketball team, I always strive to help guide people through the stressful and difficult times and help them achieve their goals.
Don't hesitate to contact me so I can get you started today by phone or text me at 616-481-2232.
Remember to have fun! Searching for your new dream home is one of the best experiences you can have in a wonderful life.
-Kevin
Randy Grondman
Mortgage Loan Officer
NMLS# 1387768
Direct: 6162602266
Cell: 6162602266
5500 Northland Drive Suite J
Grand Rapids Michigan 49525